IZA Awards
IZA Prize in Labor Economics
Highly influential economists are among the laureates of the IZA Prize in Labor Economics and have contributed their core findings to the IZA Prize Book Series.
IZA Young Labor Economist Award
Every two years we select an aspiring labor market researcher below the age of 45 to receive the IZA Young Labor Economist Award. This award reflects IZA's strong ambition to support young academics and stimulate top research.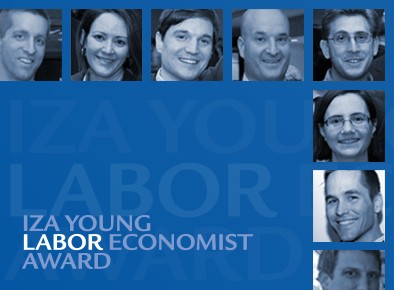 IZA Award for Innovative Research on the Economics of Climate Change
The IRECC Award, worth 10,000 euros, is given annually since 2022 to foster excellent, objective, scientific research on the economics of climate change. All new IZA Discussion Papers on climate change implications for the labor market, jobs, commuting patterns, productivity, health, well-being or related fields are automatically eligible for the award. There is no separate submission process.