Research in Labor Economics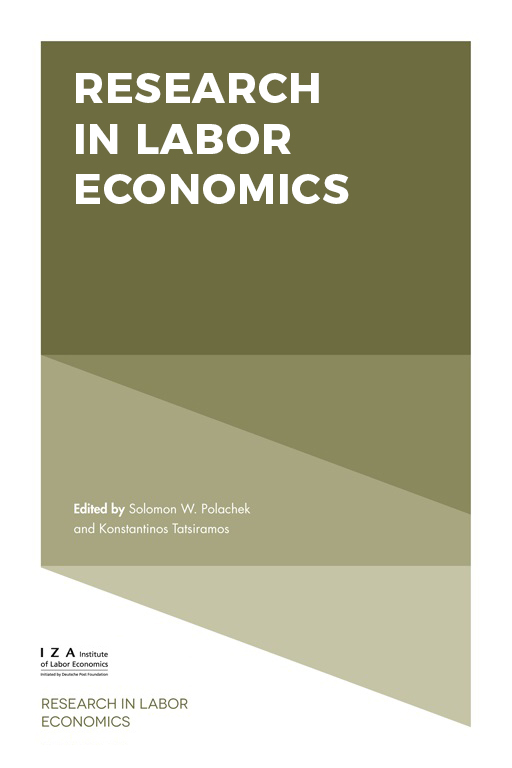 Research in Labor Economics (RLE) is a biannual series that publishes new peer-reviewed research applying economic theory and econometrics to policy related topics pertinent to worker well-being, often with an international focus. Typical themes of each volume include labor supply, work effort, schooling, on-the-job training, earnings distribution, discrimination, migration, health, and the effects of government policies.
RLE invites all academics and researchers in the field of labor economics to submit manuscripts that meet its stringent standards for consideration in the series. Manuscripts can be submitted via the IZA website using the Quick Access and following the link "For Authors". Proposals for special issues and symposia are also considered.
Published articles in RLE are indexed in EconLit, Google Scholar, RePEc, and SCOPUS.
Research in Labor Economics is published byEmeraldin conjunction with IZA.
Editor:波拉, IZA Co-Editor:Benjamin Elsner
Contact:rle@iza.org